When you enroll in one of NCC's dynamic programs of study, you are on the path to future success and a fulfilling career.
New Creation College is a vibrant community of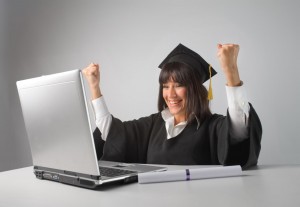 students, faculty and staff working together toward a common end goal: to foster education and knowledge through our comprehensive, Substance Use Disorder Counseling program which will prepare students to begin careers in this ever growing and direly needed field.
When you enroll in NCC's dynamic program, you are on the path to future success and a fulfilling career. With a generous admittance policy, we continue to produce focused professionals whose impact on this field can certainly be felt.
With an affordable tuition plan, NCC extends important educational opportunities to those who may have thought them otherwise out of reach. The individual and his or her goals are the important thing; not their background. We embrace diversity, diversity of experience, of background, of financial status, gender, religion, and race…We pride ourselves on a culture that is at once rich in difference and strong in purpose.
The entire New Creation College family is united in a common mission: to foster educational growth and to help develop vital professionals and move them toward compelling careers. With faculty who are invested in both education and scholarship, NCC provides a comprehensive approach to Substance Abuse Counselor Training.
Many of our students had all but given up on the idea that there was opportunity out there for them; we have helped them to feel confident about their futures and re-energized about their lives. We have given them the chance to grow both personally and professionally and pursue their subsequent passion. As such, we know that the counselors and professionals we are helping create are truly compassionate beings who want to make a difference in their communities.