Our alumni truly embody the best of New Creation College.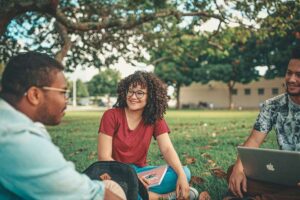 Regularly encouraging alumni engagement, NCC is definitely a connected community of past and present students, faculty and staff all working toward a common goal.  Sharing experiences, collaborating, learning from one another, these are the types of activities that are alumni regularly engage in.  Once you have gone through NCC's program, you are in many ways forever connected to the mission and ideals of New Creation College.
Our alumni relationships speak for themselves.  When people come together and work toward a common goal: helping others struggling with drug addiction and substance abuse, that bond tends to be one that stands the test of time.  This is precisely the case with current and former students of NCC.  They worked incredibly hard so that they could acquire the knowledge and skills necessary to become counselors engaged in a critical mission.  We are extremely proud of our alumni and particularly proud of the career path to which they've chosen to dedicate themselves.
Having gone on to employment in a number of esteemed health care facilities, socials service organizations and noteworthy firms, the success of our graduates is indicative of what NCC provides: a solid foundation, an altruistic mission and an outlook focused on productivity and the future.  Our alumni are more than just individuals involved in the workforce, they are change makers and vital community leaders, dedicating their live to helping those who may be struggling.
This portal gives you access to NCC information, resources, job boards and other essential tools that help you stay active and in touch with our community.