Substance Use Disorder Counseling Curriculum
At New Creation College, our goal is to see you succeed.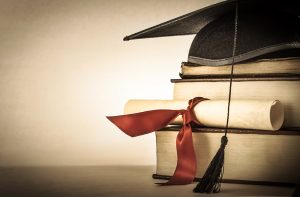 Designed to provide students with a comprehensive and thorough level of education within their chosen field, New Creation College's curriculum is acclaimed for its effective preparation methods. With Substance Use Disorder Counseling, we integrate the most up to date theories and practices. Our faculty spend a great deal of time perfecting the courses and ensuring that all bases are covered.
Substance Use Counseling is certainly a growing field. It requires more and more compassionate men and women, people who are trained to assist others in their journey toward a better, cleaner life path. That some of our students come from their own difficult backgrounds, makes the NCC program and curriculum that much more dynamic and fulfilling in the long run.
Diversity is a not simply a term thrown about loosely at New Creation College, rather it is the reality that we create both on and off campus. Our curriculum also speaks to this, as we are genuinely invested in helping people. With an eye on all of the practical features of a traditional program of this nature, and a methodology that takes into consideration the entire person, NCC is training students to enter this field and ultimately realize a successful and truly rewarding future.
The curriculum is developed by faculty using the latest and most up to date educational reference materials available, exceeding governmental requirements wherever possible. We are not satisfied with the status quo; we want our graduates to work to excel these standards, to be better than they thought they ever could. Student feedback forms are consistently taken into consideration and suggestions are presented during routine curriculum updates. We prize what our students have to say, and we will make adjustments accordingly. As we encourage continuous learning amid our student population, we also never stop trying to become better and increase our overall perform level.
If any program requirements are changed, students already enrolled will be protected from any hardship resulting from such changes. Consequently, the course and the unit hour requirements stated in the catalog at the time of the student's start (or restart) date shall determine that student's graduation requirements.
New Creation College's advisory board regularly reviews all curriculum and diligently strives to keep programs of study current with innovations in the industry. A list of the members serving on the advisory board can be obtained by request.