Our students truly do come from a multitude of background and experiences.
Diversity if the lifeblood of the New Creation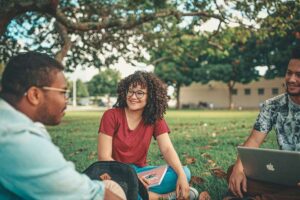 College community. Our program and institutions welcome students and employees of any race, gender, economic status, color or creed. This diversity is our most treasured asset.
The college Diversity Committee was formed in order to protect the interests of all NCC students, to answer any questions related to diversity issues, and to recognize and appreciate the contributions from individuals across all walks and stations of life.
We regularly sponsor events, programs and training sessions meant to increase appreciation for difference and further acceptance of diversity. Every single individual on our campus is entitled to fair and equal treatment. What's more, everyone's difference should essentially be celebrated. New Creation College prides itself on its approach to diversity and its inclusion of a vast array of individuals from all stages, social, economic and cultural positions in life.
The reason why our tuition rates are so affordable and our acceptance policy so generous is, in large part, to encourage even greater diversity amid our student population. If for some reason, you believe you are not being treated fairly, or if you witness an act of prejudice or discrimination against another member of the college community, we urge you to speak to a representative from the Diversity Committee. We do our best to ensure that this campus remains a welcoming and secure environment for all, faculty, staff and students alike.
The Diversity Committee's Primary Functions:
Increase awareness of diversity both on and off campus
Provide education and training in regard to issues related to social, cultural and economic diversity
Work toward a more inclusive and safer campus for all
Offer recommendations on issues related to diversity and social/cultural awareness