You will certainly be surprised at how affordable an NCC education is.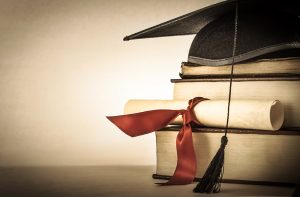 Financing one's education can often be a difficult hurdle. Standing between you and the next phase of your life, tuition and high fees sometimes can make it impossible for someone to go after their dreams, and ultimately realize a rewarding career experience.
At NCC we believe that a good, rounded education should be more accessible as far as the general costs associated. Everyone who wants to learn and wants to pursue a course of study should have the opportunity to do so. This is why we offer flexible payment options, keep tuition costs down as much as possible, and work with students to ensure that they are able to attain that education they crave.
Our mission is to take students through a rich and diverse educational program and help them transition into a vital and fruitful career. To this end, we try and offer very reasonable tuition rates. If you begin to compare our program costs with those of other similarly geared colleges, you will certainly be surprised at how affordable an NCC education is.
We want to help you achieve your goals. Those who want to participate and learn are certainly welcomed to apply. In terms of the financing aspect, we are here to help you in any way we can.
Below is a chart listing the tuition and fee schedule for 2016-2017. There are also payment options available for qualified applicants.
Remember, we want to see you succeed as much as you do. There is a way, and we can help. New Creation College's history and mission bespeak a tradition of giving students the chances and resources they need to become productive members of today's workforce. If you have any questions please don't hesitate to contact us at: (888) 754-0518.
Substance Use Disorder Counseling Studies Program
| | |
| --- | --- |
| Program Costs | Academic Year Total |
| Tuition | $12,500 |
| Registration Fee (non-refundable) | $200 |
| Books & *Supplies | Included |
| Total Charges | $12,500 |
Not All Classes Are Available