We invite you to plan your customized visit to one of New Creation College's campuses.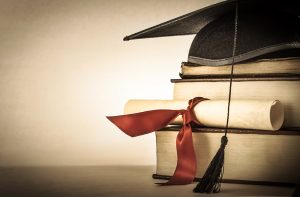 Seeing firsthand what our campus and programs are about is an important first step in deciding whether or not you'd like to enroll in one of our courses of study. Experiencing the diversity, the welcoming spirit, the overall friendly atmosphere, will enable you to truly understand what New Creation College has to offer you.
We can provide you with a guided tour of the campus. With convenient locations in both Costa Mesa CA and Rancho Cucamonga CA, NCC has worked to create a welcoming environment in which students feel comfortable learning, collaborating and developing into compassionate professionals. Impressing upon all of our students the importance of shared experiences, especially for those who are coming from their own potentially problematic backgrounds, is an ideal that we daily foster. You can see this for yourself by visiting one of our campuses.
Information sessions are available as well upon your visit to either the Rancho Cucamonga or Costa Mesa campus. Learn more about our offerings, talk to staff members and enrolled students–we may even be able to arrange to have you sit in on a class. (Please call ahead to confirm availability.) We want to show you what we're about and more importantly, show you exactly how you will fit right in to the NCC community.
You may meet with faculty members and gain greater insight into the intellectual and academic benefits that NCC provides to all of it students. Talk to instructors about their courses, the program of study, their research. We have some truly wonderful and enterprising faculty and staff here at NCC, and we would love for you to get to know them during your visit.
Chatting with currently enrolled students, you can get a better feel for what life is like at NCC from their perspective. Sometimes talking to those who have gone through similar experiences and are in the process of making significant changes in their life can most definitely be invaluable.
We welcome you to take advantage of the opportunity to visit NCC. Please call an admissions coordinator to schedule a day and time that is convenient for you. You will be happy you chose to visit and hopefully this will represent the first step toward your new life journey.