With so many people suffering from alcohol and drug addiction, it is not surprising why some people choose to have a career in addiction counseling.  Certified addiction counselors assist people in overcoming their addictive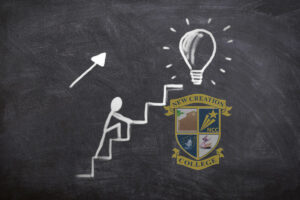 tendencies towards drugs, alcohol, and other psychological disorders through facilitating individual, group, and family therapy sessions.  What is a substance abuse counselor?
Substance abuse counselors are generally mental health professionals who assist patients combat drug and alcohol dependence along with other psychiatric health issues.  The main responsibility of a certified addiction counselor is to administer and develop treatment programs for people with addiction problems.  
As a counselor, they must diagnose triggers that contribute to such addictive behaviors and plan strategies for a person to overcome such tendencies.  Addiction counselors are also responsible for keeping treatment records and coordinating with other healthcare providers within the treatment facility.  
Most often, these counselors are called "therapist" as they can address various emotional conditions like suicidal impulses, depression, stress related disorders, issues with self-esteem, and misery.  They can combine different therapeutic strategies to intensify the effectivity of the rehabilitation process.  
Generally referred to as drug and alcohol counseling, addiction counselors can work with individual patients or in groups, based on the type of treatment needed.  The main objective is to target certain occurrences and behaviors that can lead to possible relapses or can hinder the success of the rehabilitation.  Counselors often provide their clients with an additional foothold by getting them involved in other services, aids, and support groups.
Becoming a substance abuse counselor
Becoming a substance abuse counselor involves some years of education to earn an accredited counseling degree.  This basically depends on the prevailing administrative boards and state licensing agencies.  
Some states grant a two-year associate degree in psychology or counseling which covers the essential elements of treating a patient with a license to practice.  They can basically start their career with an entry-level position and start as an adolescent counselor or any supervisory position in the halfway house.
A bachelor's degree, however, prepares eventual counselors with theoretical knowledge and skills that would qualify them for higher positions.  This typically takes three to four years to finish and involves comprehensive subjects such as pharmacology, diagnosis of chemical or behavioral dependency, and group or individual counseling.
How do you earn certification?
Depending on the state, to earn an addiction counseling certification, a person must have at least a high school diploma, and a bachelor or a master's degree.  In most states, though, it is required for a person to have a master's degree first to become licensed or certified.  
When deciding to earn a master's degree, the program would mostly focus on the integral aspects of the addiction treatment, from psychological health planning, the importance of the family system, pharmacology, and counseling ethics.  People who are taking a master's program are also required to finish clinical studies where they can spend time in the field with actual patients.  
Although national certification is not a license to practice, it can be an important requirement that exhibits a person's capacity and meets national standards specified by the counseling profession.  In most states, a person who can obtain a national certification can help in acquiring a state license as an addiction counselor.  
Also, most of the states would require a prospective counselor to take a state board licensing examination and must accomplish a certain number of clinical practice hours administered by a licensed psychologist.  They should also pass the felony and child abuse background check along with passing the national or state certification exam for addiction counseling.