Are You Looking for a Job in Addiction Counseling?
No doubt you're familiar with the nature of addiction counseling, but did you know that it is one of the fastest growing fields?  According to the Bureau of Labor Statistics,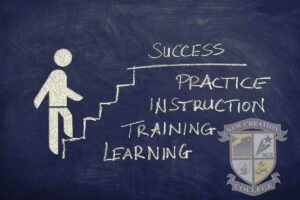 the field of Substance Abuse and Behavioral Disorder Counselors is growing by 22 percent between 2014 and 2024, which is much faster than the norm. This is why if you get your addiction studies degree with us, you'll be on the cutting edge of helping people get control of their addictions.
Why Get Your Addiction Studies Degree?
It isn't just enough to want to help out people who are suffering from substance abuse; it's important to get the toolset necessary to help treat these people. Drug and alcohol abuse, as well as mental disorders, affect everyone in our society — not just the addicts and their families. Addiction to drugs and alcohol cost our country more than $700 billion dollars due to crime, health care treatment, lost productivity, and other factors.  It's estimated that 9.4 percent of the population used drugs in 2013 — that number is significantly higher than a decade before. With the legalization of marijuana in some states, it's likely we'll see even more substance abuse, and with it, more addictions as a result.
Learning about substance abuse and addiction makes sense if you want to work as a substance abuse counselor.  You'll be trained on the latest techniques for behavior modification and detox.  You'll learn what drugs do to the person that takes them and how they affect them in terms of an addiction. Armed with this information, you'll have a better understanding how to treat your clients.
Qualified addiction counselors make a median salary of $39,980 per year or $19.22 per hour. They are often employed full time, but the job may require working in the evening and weekends. While we can't guarantee you will get a job paying that much or more, we can safely say that because the job outlook is very positive, you may be able to find the right job for you.
Why Take Our Addiction Studies Courses?
Talking our addiction studies courses will better prepare you for the career you're entering. You'll learn about Families of Addiction and Co-Occurring Mental Health Disorders,  Individual and Group Counseling Skills, and Ethics, Special Populations and Other Treatment Issues.  You'll get hands-on training with a Chemical Dependency Counselor Internship.  And you'll feel secure in your knowledge that you know the latest and best information on how to treat addiction — backed by science.
The faculty at New Creation College have real world experience treating addicted clients. They are skilled teaching professionals who love to pass along their knowledge to their students, while still staying informed on the newest developments. They impart their wisdom and enthusiasm to their students. Many of the students at New Creation College have gone on to rewarding and successful careers.
If you are looking to enter the field of addiction counseling, let us train you for a more successful and rewarding career. Classes start soon, so contact us and find out how we can help you help others. We will be glad to answer any questions and help you determine if our addiction studies courses are right for you.  Visit our website at New Creation College and find out if addiction counseling is right for you.