Addiction is one of the many problems our country is facing. And the truth is, there are a lot of people who suffer from drug and alcohol dependency without them realizing that it is a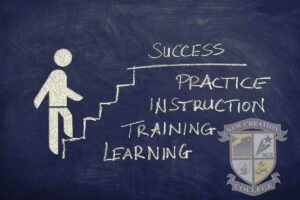 problem. Studies have shown that an estimate of about 8.2 percent of the population uses illegal substances, which is roughly about 19.2 million Americans. This is the reason why there is a high demand for an addiction counselors across the country.
Additionally, many of those who have been in the same predicament are finding their ways of becoming part of the recovery unit as a way of giving back. The personal knowledge of recovery is a huge asset for new counselors. So, for people who are in recovery, there is a greater chance of being considered for the possibility of working in the field of drug and alcohol rehabilitation.
Before you pursue your addiction counselor certification, here are some things you need to know.
There are several educational paths to being an alcohol and drug counselor. Although the degree requirement for an addiction counselor varies by state, the educational path to working with addictive patients can be diverse. A person with a bachelor's degree acquired at a college or university level can be the basic step for people who would want to gain skills and certification.
In addition, for people who would want to gain a thorough knowledge and skills about substance abuse and counseling, they can complete the coursework with a master's degree and become a licensed counselor. This gives them an opportunity to work in private practice if they wish to do so.
Colleges will not teach you everything. Certain personality traits that make an effective counselor may not be learned at school. Although they will touch on the subject, it has to come from the person himself. Traits like empathy, patience, tolerance, compassion, and respect for human dignity are things that cannot be trained at school.
You need to be certified. Certain states require would-be counselors to be certified in accordance with state qualifications. Often they need to pass an examination process that certifies their skills and knowledge in the field.
The job allows you to work with people of different backgrounds. As a counselor, the job will allow you to work with people of different backgrounds. You have to have an attitude that is both perceiving and tolerable for people who suffer from both an addiction and mental health issue.
Being an addiction counselor can be a challenging job. This is true because not only do you deal with people from different backgrounds, but you deal with people who have co-occurring disorders. This simply means that you do not only handle their addiction, but you also have to deal with their behavioral and mental health issues. As a counselor, you will meet a lot of people coming from different environments. You would have to deal with them individually and create a plan that would be effective in treating their addiction, as well as, their co-occurring disorders.
Being an addiction counselor can be a great job. Being an addiction counselor can be an honorable job. It allows you to work with people in providing them effective solutions to combat their issues. The job also allows you to share your experiences, strengths and hopes with other people giving them the support they need to combat their addiction.