Academics- Substance Use Disorder Counselor
Education is only made better with a commitment to real life practice as well.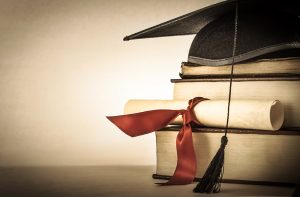 Substance Use Counselor: Having worked with people from all backgrounds and life experiences, we have discovered that often some of the best counselors and Substance Use Disorder professionals have confronted and subsequently overcome their own issues. Believing that everyone can make a difference, our programs are geared toward getting you the experience and formal training you need to transition into the Substance Use Disorder counseling field and work with others struggling to turn their lives around. By providing an academic environment committed to intensive training, such that will prepare students for the challenges of a growing and dynamic work environment, we know that our graduates represent caring, productive professionals who are truly making an impact.
NCC strives for excellence and wants to prepare every student to enter the workforce with thorough training, knowledge, and skills which will prepare them for any challenges they may come across in this field.
New Creation Colleges approach to academics is truly innovative. Our professional faculty and staff will work with you, ensuring your success. In the field and in the classroom, they will prepare you to enter the workforce with confidence and a skill-set that will certainly help you to succeed.
Substance Use Disorder Counseling Studies Program (SUD):
Providing vital counseling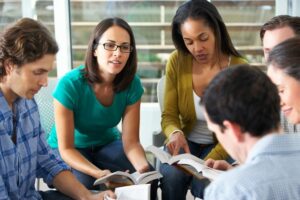 services to individuals on the road to recovery from alcohol and/or drug dependency, Substance Use Disorder Counselors are in a unique position to help others undergo significant and necessary changes in their lives. Those struggling with substance abuse often experience feelings of hopelessness, anxiety and desperation. SUD Counselors have a privileged opportunity to extend the hand of hope to these individuals. Representing the most direct link between medical and emotional recovery, SUD counselors are truly a crucial resource in today's world.
Many SUD Counselors have had personal or vicarious experiences with addiction in their lives. NCC understands the value of these types of life journeys. Combined with a reputable formal education and instructional theory, your personal experiences and consequent triumphs become a monumental tool for helping others with their own addictions. NCC students all generally have one thing in common: a passion to make a difference, and compassion for the individuals who desperately need help.
At New Creation College, the SUD program prepares students for entry-level employment as Substance Use Disorder Counselors in a variety of treatment settings. SUD Counselors in many ways are "First responders". They have made huge differences in countless lives by preventing struggling individuals from going down dark and desperate paths. Our approach is incredibly comprehensive. Marked by thorough preparation, intensive instruction and hands-on, real world practicums, our SUD program is one of the best when it comes to producing counselors who are both professional and compassionate.
Students receive instruction in the basics of addiction and drug pharmacology, and the 12 core functions of counseling including: case management, basic counseling skills and methods, chemical dependency and the family, ethics and the law, treating special populations, counselor growth and burnout prevention, therapeutic theories and techniques and relapse prevention. Addressing all relevant areas and fields, the SUD program ensures that students are capable and adept at dealing with a multitude of job-related situations upon program completion.
Course#
Course Name
Hours
Credits
SUD 101
Introduction and Overview
90
3.0
SUD 102
Physiology and Pharmacology
90
3.0
SUD 103
Law and Ethics
90
3.0
SUD 104
Case Management
90
3.0
SUD 105
Group and Family Counseling
90
3.0
SUD 106
Personal and Professional Growth
90
3.0
SUD 107
Supervised Practicum (TAP 21)
45
1.0
SUD 108
Clinically Supervised Internship
255
6.0
 
 
840.0