Our students represent our most valued asset.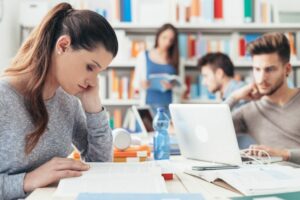 Comprised of a group of men and women from different backgrounds and life circumstances, we pride ourselves on accommodating all of our students as they work toward their ultimate goals.  A diversely and richly varied college environment helps build greater character, more impassioned insight and leaders who understand how to work with all types of people.  NCC is truly your greatest advantage.
As a student at New Creation College you have access to all of the resources, tools, mentors and fellow classmates you need in order to help you build your confidence, and give you the base you need and prepare you for that next step in life.  We work with you until the day you graduate to ensure that you are ready to take on the exciting new challenges you will face as a workforce professional.
Many of our former students have gone to lead incredibly successful lives; this is always our goal first and foremost: helping others toward their drive for an improved life.  To this end, we always make ourselves available and try and offer comprehensive services and campus programs to foster even more learning and vocational growth.
While enrolled at NCC, it is extremely important that you stay informed and active. Make the most of your post-secondary education. Get involved whenever possible, help others also on a similar path, become a vibrant part of New Creation College's dynamic community. You will benefit tremendously from engaging with all that NCC can offer you.
Invested in our students' futures, NCC strives to accommodate all needs and address any questions that may arise.  This portal offers access to schedules, course catalogs, financial information, as well as programs available both on campus and outside the classroom.
If for some reason you cannot find the information you need through this site, always feel free to stop by one of our academic or administrative offices and someone will do their best to assist you in whatever way they can.
We are so glad you are a part of the New Creation College family.  And we are firmly committed to your future success and fulfillment.