While we do not have on-campus housing, the locations of both campuses are extremely convenient.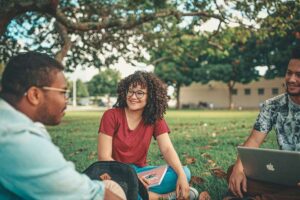 Our campus is in Ontario near transportation options and a bustling retail and shopping center gives you access to just about everything you will need. Not to mention a restaurant and dining sector assures you will never run out of places to eat.
Near the foothills of the Sierra Madre Mountains. Beautiful scenery, wonderful outdoor living, and a vibrant community embody the spirit of Ontario and will only enhance the overall educational experience you receive through NCC.
Many of our graduates have gone on to make their homes nearby and procure work. Ontario and surrounding cities embrace NCC, its ideals, it founding mission and most importantly, its student body.
With a number of reasonably priced places to live in the immediate area, our students have found it relatively easy to procure living situations that work with their schedules and budgets. A variety of apartments, townhomes, row homes and rooms for rent are readily available within just a short drive to the campus.
Staff is eagerly on hand to offer assistance in locating appropriate housing in whatever way possible.