Part of the great thing about enrolling in a substance abuse certification program of study is that you will be able to gain hands-on field experience.  Most substance abuse counseling curriculums stress the importance of both classroom work and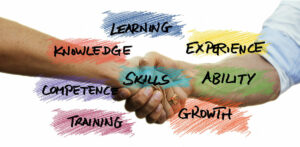 in-depth hands-on training, experience that certainly better prepare you for that first job placement.  Actually getting out there and working with those afflicted with substance abuse disorder really gives you invaluable insight into what the field and this type of counseling practice is all about.  There are a variety of venues, organizations and firms that offer substance abuse counselors-in-training internship opportunities.  Exploring your options and choosing a practicum that is most closely aligned with your specific interests and career goals is definitely important.  Below are a few great options for substance abuse counseling internships that will help you gain an enhanced understanding of the field and the types of jobs that are available:
Correctional Facilities: Granted, an internship at a state or federal prison will certainly provide you exposure to the more grueling problems people facing substance abuse disorder experience.  Your substance abuse classes probably did not offer you quite this penetrative a look into the darker side of where drug and alcohol addiction can lead.  And yet, interning at a correctional facility is definitely a great way to understand the whole picture.  Here are men and women truly struggling to regain their life and set themselves back on track.  Working side by side with a trained substance abuse counselor, you will be able to see precisely what this level of drug counseling takes.
Treatment Facilities: Many internships do tend to take place at rehabilitation or treatment facilities.  Whether there voluntary or assigned there as a result of a court order, those suffering from addiction in a treatment facility are looking for hope; they are searching for a chance to get their life together.  This gives aspiring substance abuse counselors a highly worthwhile look at what the profession entails and what it means to interact with patients.
Medical Hospitals: Hospitals usually also have a substance abuse counselor on hand to handle the patients that require a specific type of care and treatment.  Working in a hospital environment can certainly prove an eye opening experience, and yet it is one that will give you a first hand glimpse into the world of substance abuse counseling.  You may find yourself interning in a detox unit, in which you can see the trauma and pain that sufferers go through as their body enters withdrawal.  You might also be assigned to work in an intensive inpatient treatment ward.   With hospital based programs of this nature, the emphasis is generally on coming up with a plan for future treatment.  Whether the patient remains there or is transported to a treatment facility, doctors and substance abuse counselors will work together to try and get the patient on the road to a proper recovery.
Your journey toward becoming a drug addiction counselor extends beyond your substance abuse classes.  Your journey also involves coming to know the field and the job intimately.  Being this type of counselor can at times be a grueling experience, it can also at times be one of the most rewarding experiences you will ever encounter.  Gaining a full exposure during your education and training via a well thought out internship will certainly help you not only to gauge if this is truly the right profession for you, but it will also help you to see where exactly in the realm of substance abuse counseling you want to be.