Our goal is to help our students feel as comfortable and as welcomed as possible.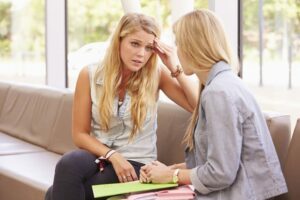 Making the transition to a new academic program and environment can be a difficult one. Part of creating the optimal collegiate environment is to get parents and family involved in the process. You have been there with them through the difficult times and the triumphs. It is important that you be there for them now too as they begin this new path toward a rich and fulfilling vocation.
We have discovered that with the support of their loved ones, students thrive and possess a deeper confidence than if they were simply to go it alone. This is why we do everything possible to keep families informed, offering them insight into the college curriculum, campus life and general expectations. You can always access the latest information about New Creation College happenings through our website. And of course, feel free to call any of our offices to get further information.
NCC trains not just Substance Use Counselors, but vital members of the community who learn that they can make a difference.  We help our students grow, as we foster their passion and allow them to recognize their full potential.  And we impress upon our students the necessity of giving back to their communities, family and friends.  You support and assistance as they pursue their dreams is of the utmost importance.
We urge parents to check out the campus and see what NCC is all about.  A warm and inviting academic community, at NCC we pride ourselves on our diverse student body and our innovative approach to post -secondary education.  You will like what you find, and you can rest assured that your son or daughter is in supportive and caring hands.