The enrollment process at New Creation College is efficient, comprehensive and easy to understand.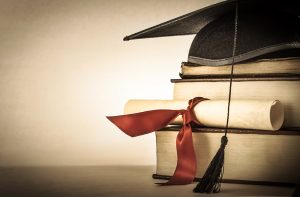 Anyone with a High School Diploma or GED, the ability to learn a new skill, and the desire to start a new career are welcomed at New Creation College. Students are encouraged to audit a New Creation College course prior to enrollment to gain a better understanding of the program offered by the college and to view all its facilities and equipment. We welcome campus visits and we can certainly set up appointment times for you to talk with faculty and current or former students of the program.
The enrollment process at New Creation College is efficient, comprehensive and easy to understand. There are no surprises!
People deserve second chances, and they deserve an education that will lead to a fulfilling career. From education through to employment, we are there to help. Our caring faculty and staff go out of their way to assist individuals in their journey toward something greater. Our facilities and resources are great tools, as you work toward your new career. Our graduates have gone on to pursue some wonderful career opportunities. The connections we have established in the community, the Substance Use Disorder Counseling sector are invaluable and have proven highly beneficial to both students and graduates of New Creation College. We want to give you the opportunity to use our resources and help you move to a brighter future.
Here is some of what you can expect upon applying to New Creation College – Let the journey begin!
Excellent Faculty & Staff
Our faculty and staff are the best, hands down. It is their dedication to students and their drive to inspire learning and thoughtfulness that sets our personnel apart from the rest. Engaging in thought provoking classroom dialogue and then as a valuable resource in the field, they work to ensure that your education is as comprehensive as possible.
With a keen understanding of their respective industries and fields, our faculty have contributed in a number of crucial ways to the development of both the substance abuse counseling field and the electrical training industry. Their research, teaching, and life's work have gone toward making significant strides in these areas.
By applying to NCC, you are making the decision to work with some of the most informed and compassionate people in the industry. It is a decision for which you will be thankful.
A Robust Curriculum
For our Substance Use Disorder Counseling program, we have designed a curriculum that takes into consideration both theoretical classroom instruction and hands-on practicum experience. This is to ensure that our graduates are fully prepared to enter to the workforce and subsequently contribute in meaningful ways once they have completed their respective programs.
Faculty members are invested in helping students along as they work toward their ultimate vocational goals. The curriculum is designed by industry experts and often revisited to make sure that it stays up to date and in line with all of the latest industry trends and practices.
A Diverse Campus Experience
New Creation College is truly a diverse campus. With students from a wide array of different cultures and backgrounds, we firmly believe that we can appreciate and learn from one another. With such an atmosphere at the campus, New Creation College works toward creating skilled professionals who both respect others and challenge themselves to further their career.
The Experience of a Lifetime
NCC truly does hope to provide you with an experience that will resonate throughout the rest of your life. All of our resources, our ideals, and our programs are meant to guide all students toward a productive and meaningful new life. Again, our admissions policy is such that we can invite a wide array of students from a diverse range of backgrounds to participate in what New Creation College has to offer. We know that we have created something special here at NCC and we would love nothing more than for you to be a part of that.
If you have a passion for learning, a desire to change your life, a quest to become a skilled professional in Substance Use Disorder Counseling, then we want to help you reach your goals. Taking a moment to fill out this application could certainly change your life in a number of substantial ways. You will be rewarded by enrolling in NCC's program, and you will be able to move toward that next phase of your life.
For specific information about what to expect during the enrollment process, please refer to the student catalog click here. All admissions requirements must be completed before enrollment can be accepted. We look forward to having you become part of the New Creation College community. We know you will love the journey.
Not All Classes Are Available