We pride ourselves in providing many services for our students.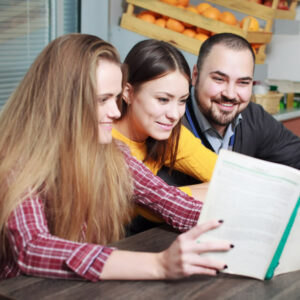 Alumni Services—The staff and faculty at New Creation College is available to all past and present students for consultation and educational/career support.  Time in the Electrical Lab for alumni can be arranged for refreshment training or consultation with faculty.
Career Advisement—New Creation College staff and faculty are experts in the fields of study and prepared to discuss the different facets of careers within their industries.  Guiding students and offering advice and counseling regarding job paths, faculty and staff are invested in our students' futures.
Computer Lab—WiFi is available for student use throughout the campus.
Educational Advisor—New Creation College provides an Educational Advisor to assist students in the selection of courses, the changing of schedules, academic transitions and clarification of policies, test data, placement goals, and other practical matters concerning their education and degree program.  Our advisors are knowledgeable and experienced with extensive resources available to meet the educational needs of the students.
Educational Counseling—New Creation College provides short term advisement counseling for individual issues that may interfere with studies.
Educational Materials— Any and all course materials are available in the classroom and available to students for completion of their certificate program.
Educational Supplies— Text books and study materials will be supplied by New Creation College.  Students are required to provide their own writing utensils, paper, presentation materials, etc.  as needed for successful completion of module assignments.
Housing Assistance—Our Costa Mesa Campus is minutes from the beach and our Rancho Cucamonga campus is near the foothills of the Sierra Madre mountains.  New Creation College has resources to assist students in finding affordable housing in close proximity to the campus.
Job Placement Services—New Creation College will assist graduating students in securing gainful employment within their field.  The staff and faculty are active in their respective industries and kept apprised of respective trends and opportunities.
Parking—New Creation College provides FREE parking
Tutoring—Students may schedule tutorial assistance for specific course elements or where academic progress is challenged.