Everyone wants to make more money and do a job that makes them feel proud.  Are you happy with your current choice of career? Are you a graduating student who isn't sure where to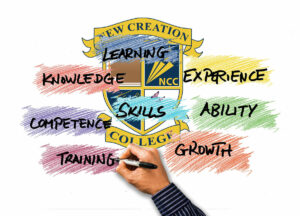 go once you're done with high school or college? If so, why not get drug and alcohol counseling training? You can become a substance abuse counselor and change lives.
Of course, if you're serious about this career, you will have to put a lot of time and effort into it.  To become a substance abuse counselor, you must at least have your National Certified Addiction Counselor, Level I certification or NCAC I from the National Certification Commission for Addiction Professionals (NCC AP) through the Association for Addiction Professionals (NAADAC).  That takes hundreds and sometimes thousands of hours of training and working.
However, you can reap a lot of career benefits by putting in the work.  Here are five such benefits of becoming a substance abuse counselor.
 Learn fantastic skills — The skills you'll learn as you train to become a substance abuse counselor through NCC AP are irreplaceable.  As you obtain your NCAC I, your National Certified Addiction Counselor, Level II (NCAC II), and your Master Addiction Counselor with Co-Occurring Disorders Component (MAC), you will keep learning more and more.  These skills allow you to work at rehab facilities nationwide, applying what you've learned and impressing your bosses.
 Get good experience for your resume — As you earn these certifications, you'll spend thousands of hours in the classroom and on the floor helping those recovering from drug or alcohol addiction.  As you can imagine, this is great resume experience.  You can also add your certifications to your resume.  Whether you just have the NCAC I or you also have the NCAC II and the MAC, your resume will be more solid with these certifications on it.
 Improve your education — How much schooling do you have? If you plan to earn certifications all the way up to the MAC, you're going to have to dedicate a lot more time to your education.  You can start with just a high school diploma to get your NCAC I certification.
 Make more money — If you're just doing volunteer positions at a rehab facility now, there's a lot of money to be made as a substance abuse counselor.  You just need the right certifications.  Someone with an NCAC II will obviously make more money than someone with an NCAC I, just like someone with a MAC certification will make more than someone with an NCAC II.  Of course, remember that it's not a race.  It's not all about the money, either.  Take your time earning these certifications.
 Do something you love — You must like helping others to want to work as a substance abuse counselor.  How many people can say they do what they love for a living? Once you've earned at least your NCAC I, you'll be able to say you do.  Each day, you'll go to work and help those wrestling with addiction learn ways to get through life without drugs or alcohol.  Through your coaching, they'll settle into sober life and learn which habits and people to cut out once they leave the rehab facility.
Are you ready to make a difference today? The NAADAC is the only place to earn NCC AP certifications, including the NCAC I through the MAC.  You can learn more about each of these certifications, of schooling and number of hours required to earn the certifications, here.