It is much easier to treat addiction as an illness than to treat it as a criminal offense.  And yet addiction is still an increasing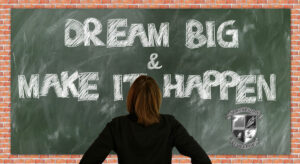 problem.  So, if you are thinking about getting a career in drug and alcohol counseling, this might be the best time to do so because of the rising need for such profession.  
These days, more and more rehabilitation facilities are in need of certified and licensed counselors who can facilitate an effective substance abuse treatment and contribute to the wellness of society.  It can also be good to know that a person who is interested in breaking into the field can enter at multiple levels.  
Drug and alcohol counseling is a broad field and there are counseling positions that require credentials equal to an associate degree.  However, there are also other positions that require a master's degree and involve much greater obligations.  
What to expect during your training
Most commonly, drug and alcohol counseling certifications are provided by community colleges and other academic institutions that offer career training.  And to gain your highest potential as a substance abuse counselor, you need to earn a master's degree.  There are also some counseling degree programs that can help you advance towards the appropriate career path you are looking for.  
Certification programs for drug and alcohol counseling training can both be used in preparation for getting an associate's degree and it can also be used to strengthen proficiency after gaining a master's degree in counseling.  Either way, a person can have bigger opportunities in the vast expanse of chemical dependency rehabilitation.
Common scope of the training
The scope of the training usually focuses on providing participants with the required expertise which is essential with counseling patients in the recovery process.  Subjects and skills often include:
1. Assessment training – Participants are thought with the primary and important concepts of assessing a patient.  They are educated on diagnosing the extent of the addiction, whether there are co-occurring conditions, and are trained to assist in developing a treatment plan.  
2. Treatment planning – Students are trained in creating a customized and effective treatment plan based on the preexisting conditions of the patient.  They are taught in creating measurable, attainable, time limited, realistic and specific treatment plans that address the needs of individual clients and improve treatment outcomes.  
3. Individual and group counseling – This is typically part of the comprehensive addiction treatment program so participants are trained and provided with the necessary skills in facilitating such therapy sessions.  
4. Crisis Intervention – Participants are thought of effective crisis intervention techniques to eliminate the dangers involved with the drug addict's environment and the people around them.  
These are just some of the topics being highlighted during a drug and alcohol counseling training.  It can also touch on other issues and techniques that can be beneficial in providing an effective treatment procedure for addicts.  
Coursework for drug and alcohol counseling training significantly focuses on continuity of treatment, and other issues involving the addicted person, his family, the community, and his environment.  It basically provides participants with the proper techniques for correcting and improving the patient's quality of life and help him develop strategies that would be effective in getting a new life.  
In addition, participants are required to complete a number of hours of supervised internship in order to acquire the certification.  This gives them the groundwork with where they can start their profession and gain a practical experience of serving in the field.
Drug and alcohol counseling training may be part of a broad spectrum of courses that can be acquired to gain a better understanding and knowledge in the world of addiction recovery.  It will equip you with a better perception that can be used in developing an effective treatment plan for addicted persons.