Our program is designed with education and practicality in mind as we strive to turn out professionals prepared to face their new jobs with great confidence.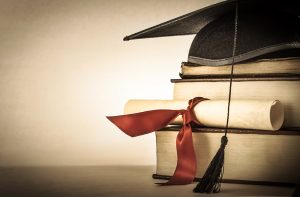 This is an exciting time. Beginning your new life and career journey at New Creation College, you will discover support and guidance, and perhaps most importantly, invaluable insight into the field you have chosen.
College CatalogOur faculty and staff have experience both in and out of the classroom, and their courses reflect their desire to instill in students both a love of the subject matter and an appreciation of what it takes to effectively translate their education into practice. Truly an inspired methodology, NCC stands behind a commitment to an educational program that offers a broad and exciting platform for training future counselors and professionals.
We have graduated a number of students who have gone on to some extremely rewarding careers. As a Substance Abuse Disorder Counseling, our NCC students have most assuredly made their mark on the world.
The courses we offer take into account the diversity and backgrounds of our student population. At NCC we firmly believe that a rich and diverse student body only enhances the campus and the classroom atmosphere. As you will see in our catalog, we pride ourselves on the true education – to – work experience that we offer here at New Creation College.
With two beautiful and easily accessible campuses, we bring together faculty, staff and students in a common journey toward a better understanding of substance abuse and addiction. You will leave NCC with a better understanding not only of your chosen field, but of yourself as well.
Academics are certainly important but so are real life interactions. We emphasize this perhaps better than any other program of this nature. This is because we prize the entire individual and to this end, we are dedicated to training the mind and the spirit of a person.
Substance Use Disorder Counseling
Length of Program: 40 Weeks – 840 Institutional Clock Hours – 25 Credit Hours – 5 Days Per week Monday to Friday
Morning Class: 8:00am-12:30pm
Evening Class: 5:30pm-10:00pm
Weekend Class: 8:00am – 4:30pm
Award: Certificate
This program will prepare those seeking a career as an entry-level Substance Use Disorder Counselor. The program's goal is to provide the alcohol and drug treatment field with knowledgeable and skilled counselors. The objectives are to meet the requirements and demand for certified counselors, to secure training-related employment, and to provide the student with opportunities for advancement. the 12 core functions of counseling including case management, basic counseling skills and methods, chemical dependency and the family, ethics and the law, treating special populations, counselor growth and burnout prevention, therapeutic theories and techniques and relapse prevention. A graduate that has proven his or her skills by completing our supervised practicum and has successfully passed the written examination of the International Certification & Reciprocity Consortium (IC&RC) can apply to be a Registered Alcohol and Drug Trainee Level II (RADT-II) as set forth by the California Consortium of Addiction Programs and Professionals (CCAPP) (formally, California Association of Alcoholism and Drug Abuse Counselors (CAADAC)).
Course # SUD 101 – INTRODUCTION AND OVERVIEW
Course # SUD 102 – PHYSIOLOGY AND PHARMACOLOGY
Course # SUD 103 – LAW AND ETHICS
Course # SUD 104 – CASE MANAGEMENT
Course # SUD 105 – GROUP AND FAMILY COUNSELING
Course # SUD 106 – PERSONAL AND PROFESSIONAL GROWTH
Course # SUD 107 – SUPERVISED PRACTICUM TAP 21
Course # SUD 108 – CLINICAL EXTERNSHIP
See Course Descriptions section for more information about each course listed above.
Graduation Requirement:
Upon completion of all sections of the program, with a grade average of no less than 75% and passing a comprehensive practical and written examination of all skills and knowledge attained, the successful graduate will receive a diploma in Substance Use Disorder Counseling.
Classification of Instructional Programs (CIP): 51.1501
Standard Occupational Classification (SOC) Code: 21-1011, 21-1014, 21-1023, 21-1093