Addiction counselors help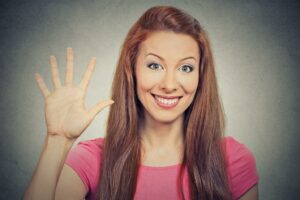 people who are suffering from substance abuse disorder to not only achieve long-term sobriety but to learn essential life skills that will help them stay substance-free as well. If you want an occupation that is centered on helping people rather than purely material rewards, you may want to start taking addictions counselor courses.
One of the great things about being an addiction counselor is that you can enter the field through various levels, depending on the position you ultimately want to attain. Some posts only require associate degrees while top positions demand many hours of clinical exposure and graduate studies.
Considering that different states have varying rules, it is best that you get more information on the needed requirements to acquire addictions counselor certification in your area before you start scouting for courses. While it is true that there are other career paths that can give you the opportunity to help people without having to go through the difficulty of working for a certificate or license, the following reasons will help you realize while it is beneficial to have an addictions counselor certification in the long run:
More and more people are understanding the fact that substance abuse disorder is a chronic disease that needs to be treated and not something that will "eventually go away". This implies that people with addiction problem are keener on seeking professional help than a couple of decades ago. In fact, the U.S. Bureau of Labor Statistics reported that the demand for addiction counselor is expected to increase by as much as 22% until 2024. This rate of increase is considerably higher compared with other careers.
The job allows you to work in various areas.
As a substance abuse counselor, you can work in different areas such as addiction rehab centers, schools, hospitals, community centers, non-profit organizations, and many others.
The job provides intrinsic rewards.
Most people work to get paid or to earn profit — their happiness and job contentment is centered on making money. If their pay is delayed or much lower in amount, they are easily dissatisfied. As an addiction counselor, you have the best of both worlds. You receive a regular income but you also get personal satisfaction for helping others. This means that your job contentment is not completely reliant on how much money you make.
The job allows for personal growth.
In the process of you helping others get their life back, you will discover that you are also helping yourself to grow into a much mature individual. The time you spent talking with patients and their families will help you realize the value of family and loved ones. The long and difficult process of recovery will also teach you more about empathy, understanding, commitment, and acceptance. Moreover, the job will help you to be more aware of the needs of the people around you rather than merely considering your own needs and wants.
The job provides opportunities to reach out and assist people.
As an addiction counselor, you will not only help and touch the lives of your patients but their families and loved ones as well. As you become instrumental in assisting a patient to get back on track, you will be surprised to learn that the positive impact of your job is not confined to the four walls of the addiction treatment facility but extends far wider than you can comprehend.
Taking into account the above mentioned advantages and potential of the addiction treatment field, it is clear that acquiring your addiction counselor license will help you in building a satisfying and noteworthy career.