You hear about it in the news every day: drugs and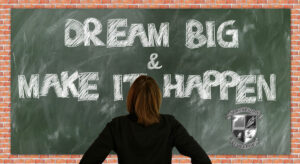 drug addiction tear apart neighborhoods and families.  Maybe you have first-hand experience with how drugs and alcohol can ruin people's lives.  According to the National Institute on Drug Abuse, every year more than $700 billion USD is lost in health care, crime, and lost productivity in the United States due to addictions from legal and illegal substances.  It's a costly epidemic that affects everyone.
How You Can Make a Difference
With such dire statistics, you may have been wondering how you can help people who are suffering from addictions.   It isn't easy, but you can get drug and alcohol training and become a counselor to those who are suffering from a drug or alcohol addiction.  At New Creation College, you can take a drug and alcohol course that will help you learn the basics of drug and alcohol treatment.  You'll be able to take your knowledge to the substance abuse rehab of your choice and be able to work in rehab centers throughout the world.
Learn the Latest to Help Those Addicted to Drugs and Alcohol
New Creation College offers the very best in drug and alcohol training so you can put your compassion and knowledge to work helping people end the vicious cycle of dependency and addiction.  Drug and alcohol addiction tears at the very fabric of our society, destroying families and ending live far too early.  Your training can help you be one of the cornerstones in the War on Drugs, where you use your skills to fight against addiction with a solid foundation.  
A Challenging but Satisfying Career
For those who are called to stand up against this epidemic, you'll find the work challenging.  Addiction is a tough adversary.  You may be working for weeks or months with a particular client before he or she shows improvement.  But it is gratifying work once you do see improvement and help change your clients' lives for the better.  Think how you'll feel seeing a client, who had been strung out on drugs when they first met you, walk out the door the last time completely sober and ready to live their life to the fullest.   Does this sound like the type of job you're looking for?  One that is meaningful and helpful?
A Good Career
We'd like to think that there would be little need addiction counseling, but unfortunately, that's not true.  The Bureau of Labor Statistics states that Substance Abuse and Behavioral Disorder Counselors positions are growing at a much faster rate than most jobs with a 22 percent increase.  With the legalization of marijuana and the out of control abuse of prescription drugs, the need for more people educated in the treatment of drug and alcohol abuse can only increase.
According to the Bureau of Labor Statistics, the median pay for Substance Abuse and Behavioral Disorder Counselors in 2015 was $39,980 per year or $19.22 an hour.  While we can't guarantee you'll make that much or more, you can see that the pay is good because there is a need for good Substance Abuse and Behavioral Disorder Counselors.
If you're searching for a rewarding career assisting people with ending their addictions, consider applying to New Creation College's drug and alcohol training program.  You can learn the latest techniques to treat addictions as well as understand that addiction is a mental illness which is difficult to overcome.  Check out our website and contact us to learn more how you can get training.