If you're looking for a job helping people control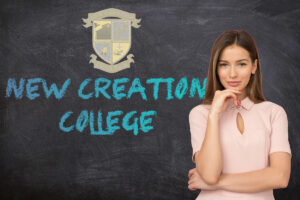 their addictions and return to be contributing members to society, you might be considering getting your addiction counselor certification. But you may be wondering if jobs are available once you get your certification. Are addiction counselors in demand, or will you have a tough time finding a job?
The good news is that if you have an addictions counseling certification, your knowledge and skills are in high demand, according to the Bureau of Labor Statistics. You probably already know that substance abuse is a serious problem in our country, and it is only going to get worse as states legalize marijuana. Let's take a look at the numbers.
Drug Addiction in the United States
The United States has a serious substance abuse problem. People are getting addicted at alarming rates, regardless of their age, gender, social, and economic status. They're not only getting addicted to illegal substances such as cocaine and heroine, but are also getting addicted to legal substances such as prescription drugs, alcohol, tobacco, and marijuana (where it is legal in some states.)
According to the National Institute on Drug Abuse, in 2013 about 9.4 percent of Americans had used illegal drugs in the previous month. This survey studied people age 12 and older and most of the drug use came from marijuana. Marijuana users had increased from 5.8 percent to 7.5 percent. The use of drugs cost our nation over $700 billion USD annually due to crime, health care costs, lost productivity, and other reasons. 70 percent of those who go down the road of substance abuse are introduced to it through marijuana, usually as teenagers. In 2013, alcoholism affected 17.3 million people in the United States, which equated to 6.6 percent of the total US population. Marijuana came in second at 4.2 million addicts.
Addiction Counselors Are In Demand
With the above statistics on substance abuse, you can see why addiction counselors are in demand. In fact, according to the Bureau of Labor Statistics, the field of Substance Abuse and Behavioral Disorder Counselors is growing by 22 percent between 2014 and 2024, which is much faster than the norm. In 2015, the median pay for Substance Abuse and Behavioral Disorder Counselors was $39,980 per year. Counselors, social workers, and other community and social service specialists earned a median wage of $42,030 per year.
The Bureau of Labor Statistics expects growth due to the law requiring insurances accepting claims for mental disorders and addiction counseling. Furthermore, they expect the need for Substance Abuse and Behavioral Disorder Counselors as the legal system works toward treating drug offenders and addicts rather than jailing them. It has been proven that addicts are much less likely to commit crimes if they are treated for their addiction. The employment of Substance Abuse and Behavioral Disorder Counselors in 2014 was 94,900. That number is expected to rise to 116,200 by 2024. The growth suggests that those who are looking for a steady career will find in as an addiction counselor.
See What New Creation College has to Offer
At New Creation College we offer addiction counselor certification so that you learn the latest techniques when it comes to addiction and mental health counseling. You'll have hands-on experience working with the very best professors who are not only great teaching in the classroom but who have real life experience in counseling addicts. Contact us today and see how we can help you attain your dreams.