If you are interested in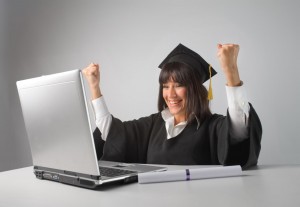 building a career that is both financially and personally satisfying, you can never go wrong in taking addiction studies courses. Working to help people suffering from substance abuse disorder overcome their addiction is one of the fastest-growing careers in the world today.
According to the projection of the United States Bureau of Labor Statistics in 2015, there will be a 22% increase in employment opportunities for addiction counselors between 2014 to 2024. The upward trend in the number of people seeking professional help for substance abuse disorder means that more people with addiction studies degree will be needed by addiction treatment facilities.
Work Settings
Once you have completed your addiction studies courses, you can then apply for certification so that you can start your career as an addiction counselor. Contrary to what most people think, substance abuse counselors are not only confined to working at rehab centers but in the following settings as well:
Community mental health facilities
Criminal justice agencies
Health care agencies
Therapeutic communities
Schools
Employee assistance programs
Foundations and non-governmental organizations
Detox centers
Insurance companies
Licensing organizations
Research facilities
Juvenile detention centers
Available Job Positions
While job positions vary for individuals who have taken addiction studies there are duties that are essentially common to all such as interacting with patients with substance abuse disorders and their families, providing information about drug and alcohol addiction, and coordinating with other counseling and mental health care professionals, among others.
The following job positions are the most common when you start building a career in the field of substance addiction treatment:
Substance Abuse (or Addiction) Counselor – duties generally include interviewing and assessing patients suffering from substance abuse disorder and their families, creating a treatment program that is suited to the recovery needs of the patient, counseling patients, and teaching positive coping skills to help the recovering addict maintain long-term sobriety.
Detox Specialist – this position entails dealing with drug addicts who are in the initial stage of recovery called the detoxification process. A detox specialist is in charge of ensuring that the recovering addict will be able to purge all chemicals and substance residue in his body while at the same time managing withdrawal symptoms to make the ordeal as comfortable to the patient as possible.
Addiction Life Coach or Recovery Coach – a life coach typically assists recovering addicts who already completed a treatment program in a rehab facility. He is responsible for helping the patient make better life choices and learning how to adapt a healthier and more positive thought process.
Case Manager or Care Coordinator – a case manager assists patients to successfully transition from rehab to the real world. In order for the recovering addict not to fall into relapse, all the coping techniques learned inside the treatment center should be applied in the real environment. This entails the case manager to coordinate and work with the patient's family and other pertinent members of the community.
Addictions Educator – this job assists students to learn more about addiction and its negative effects. It also includes creating information and education campaign to prevent substance abuse disorder.
Based on the many information cited above, it is evident that starting a career in the addiction treatment field will not only satisfy the desires of your heart to help others but will also help you attain financial growth. There is always a job available in the addiction field especially now that more people are into social media, which has been found to increase the risk of people engaging in drug and alcohol abuse.