Have you ever thought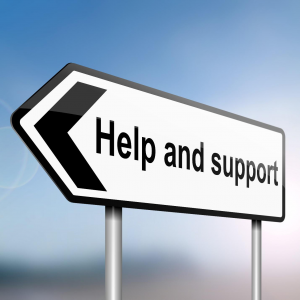 about becoming a drug abuse counselor? Individuals within this profession are afforded many benefits but the most exceptional benefit is that opportunity to truly transform someone's life. Of course, the job is not without its' challenges, however, the satisfaction and gratification awarded through this profession are extraordinary.
As a drug abuse counselor, you'll help those in need with services ranging from crisis management to long-term care management. Some of the issues you might help people overcome are finding immediate medical care and relapse prevention and support services. Your clients may need help with a wide array of services such as vocational rehabilitation, help with housing, and managing peer support groups and services. One of the most rewarding aspects of this profession is being able to offer moral support and know that you are making a difference in someone's life.
If this is the type of rewarding career you're after, you may want to know where a drug abuse certification program can take you. Read on to find out what the scope of your practice will be and what options may open for you in the future.
What Types of Facilities Employee Certified Substance Abuse Counselors?
As a substance abuse counselor, you can look forward to opportunities to work in a variety of settings to match your skill level and experience, these are just some of the opportunities that may become available to you:
Substance abuse inpatient/outpatient centers
Residential treatment center
Hospitals
Detention centers
Schools
Social and human service facilities
Individual and Family Services
Is Substance Abuse Counseling a Growing Field with Opportunities?
If you have your heart set on helping people who suffer from substance abuse or addictions, you'll find that with a substance abuse certification program under your belt, you can break into the field in a variety of different way on across multiple levels. Your options will vary based on other personal achievements, education, and skill level. If you seek a higher level of autonomy and a larger scope of practice, then substance abuse counselor certification can be a great way to break into the field and greater jumping off point.
When you choose a career in substance abuse counseling, you might be excited to know that per the United States Bureau of Statistics, this career path has exceptional growth projections. The projected increase in employment for this field sits well above the average of 11% right at 22%. So, what does that really mean? It means that as of 2012, jobs in this field were recorded at 89,600 while the projected growth has predictions set for about 117,700 jobs in this field by 2020, that allows for approximately 28, 200 new job openings in between 2012 and 2020.
What Roles Will I Find Myself in as A Drug Abuse Counselor?
Substance abuse and dependence is a growing problem in the United States, with some experts referring to this problem as an epidemic. As more people are injured, jailed, and killed each year in relation to their substance abuse and addiction issues, our country is calling for an increase in skilled professionals to help scale back the problem, one addict at a time.
As a certified substance abuse counselor, you will find yourself in many roles. Whether you find employment within a hospital setting, a school district, or even a correctional facility you will fill roles that vary from person to person, from encourager and motivator to tough love enforcer. Whatever each client needs to help them beat their addiction, you will give them. You'll get to help clients see hope and go after it. Whichever path you choose in the field of substance abuse counseling, your dream career awaits you!